Avoid airport queues and embrace the staycation for another year

It's Easter and our thoughts have turned to holidays.
We've been cooped up for years,  jabbed like a pin-cushion and since we've all had Covid anyway surely we're practically bullet-proof so dare we start to dream about foreign shores once more?
The term coiled-spring comes to mind and since my children have been home from school for the past week my fingers are twitchily edging towards easyjet.co.uk in search of the next surf break (sorry, family-focused holiday which, coincidentally, seems to have perfect waves just outside the hotel with a handy surf-rental shop next door).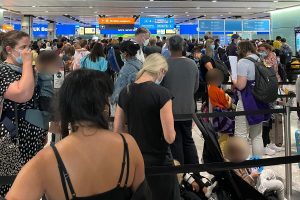 I'm clearly not alone – thousands of people are heading for the airports and ports this Easter holiday weekend in what promises to be the busiest getaway for years.
Unfortunately, whilst pandemic restrictions might have eased and we're collectively desperate for a release, the UK's travel infrastructure is falling apart – witness the 3-hours waits to get through security at Manchester Airport this week.
The likes of British Airways slashed their staff numbers during the pandemic and P&O have decided it's the perfect time to half their wage bill and sack 800 people with immediate effect. And we're somehow hoping to make it over to Marbella this weekend?
Airports say they are struggling to recruit and train new staff quick enough to cope with demand, leading to staff shortages and delays at check-in and security. Meanwhile, airlines have also been hit by Covid-related staff absences, with a total of more than 100 daily flights being cancelled by EasyJet and British Airways.
Transport Secretary Grant Shapps said he was "very concerned" about the level of disruption over the Easter holidays. He called on travel operators to "redouble their efforts" to make sure people travelling abroad "can get away as smoothly as possible". Thanks for that Grant, you tell 'em.
Stop fighting the tide. Embrace the Staycation and take it easy
The media has been all over staycations for a while now, but here are further incentives for why they make sense:
You don't need to find your passport (which could be a challenge since you haven't seen it since about 2009)
You won't burn cash in the departure lounge on oversized Toblerone bars
There is no jet-lag nor anyone dribbling on you in the next seat
You'll discover just how beautiful the UK really is.  Beaches, peaks, forests and not just chip shops and bingo halls. Honest.
No need to wade through hours of Duo Lingo or have to resort to pointing at ham and cheese croissants whilst the cafe queue behind you gets restless
Fewer unexpected costs – no excess on the car hire, nor 50 Euros for the parasol and sun beds.
Don't lose 2 days getting to your destination. 2 hours from London gets you a LONG way.
You'll be helping a critical part of the UK economy that has been shuttered and shell-shocked for yonks. They'll be VERY pleased to see you!
Does all this help? Ready to enjoy the best bits of Blighty? So where  to?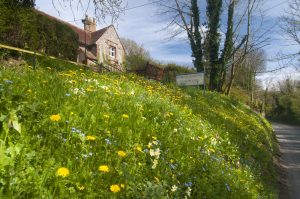 You might not get to enjoy sizzling temperatures, but at least put the odds in your favour of catching a few rays and consider Eastbourne, the UK's sunniest place.
Eastbourne is easy to reach (head straight down past Gatwick and hang a left before Brighton), is clean, safe and breathtakingly beautiful – Beachy Head and the Seven Sisters sit at the eastern end of the South Downs National Park and are unmissable. Fly kites at the top or forage for mushrooms or blackberries (or wild garlic if you know where to look).
Head down below the cliffs to hunt for fossils or rockpool with a net for crabs, starfish and shrimps.
Or stroll or skate the 3 mile long promenade from Holywell all the way to Sovereign Harbour, with ice cream stops and coffee along the way at the various beachfront cafes.
Eastbourne, East Sussex - worth taking a look
Scenery, sunshine and easy access. Why not give it a go?
`
Within a couple of hours of London, an hour from Gatwick and less than half an hour from Brighton
More stories from the seaside