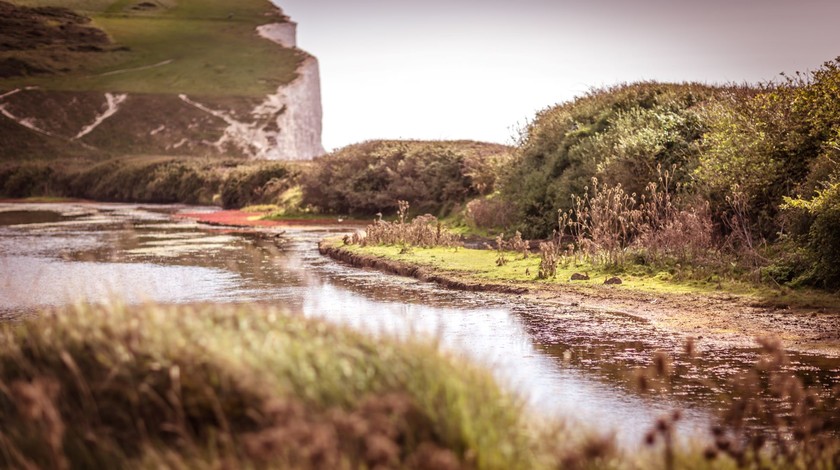 Gateway to the South Downs
Alfriston, East Dean, Friston & Willingdon, quintessentially English villages, provide an ideal base for walkers, cyclists & holidaymakers seeking a relaxed location set in beautiful countryside.  The nearest beach is at Birling Gap, just one mile away, while Eastbourne and its seafront is just a couple of miles drive.
The area provides some of the finest cliffs in Southern England, where the sea has cut into the white chalk, leaving gaps in the tall cliffs.  This seven mile formation of cliffs and gaps is known as the "Seven Sisters" and is interlaced with fine walking trails, including the famous South Downs Way, stretching from Beachy Head and some 80 miles west to Winchester.
Holiday rentals in the South Downs
Do you already own accommodation in Alfriston, East Dean, Friston and Willingdon or elsewhere in the South Downs? Or perhaps thinking about buying a second-home in the area?
We'd be delighted to have a discussion with you, either before you buy a property, with advice on locations or specific properties and on the best way to decorate and furnish it, or when you simply need help to let it.
Check out the benefits of holiday letting here.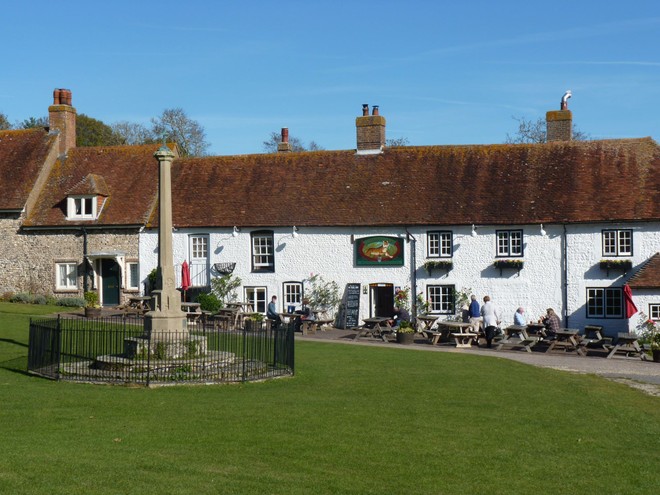 The green at East Dean
What have East Dean & Friston got to offer?
Steeped in history, with strong Saxon and Norman influences, the flint church and cricket green, with its regular open-air market, offer delightful treats.  There is a great pub on the green which people visit from miles around – The Tiger Inn serves up tasty lunches and evening meals.  Or, if you feel like something more exotic, there's also the fabulous Thai Terre restaurant on the green.
East Dean has a small selection of village shops, including a post office, hairdresser, grocery store, delicatessen and an award-winning butcher, as well as a doctor's surgery.  There is a weekly farmer's market every Wednesday.  For more details on this lovely village, visit the East Dean and Friston community website.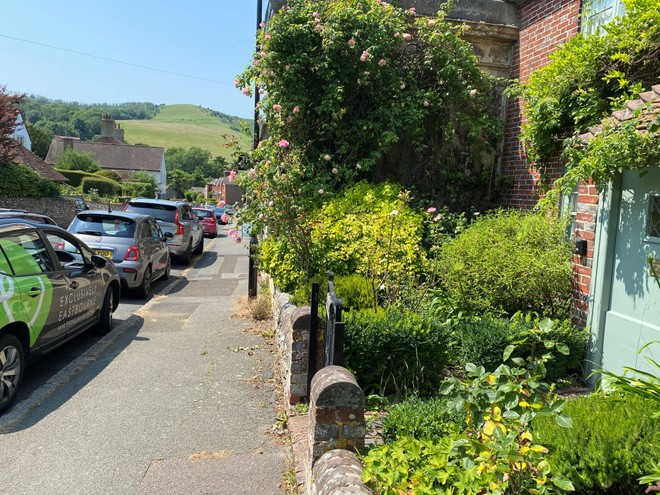 Outside Pear Tree Cottage
Try Willingdon Village?
Willingdon provides the perfect backdrop for a walking or cycling holiday or to simply escape city life, breathe fresh air and blow the cobwebs away.
Willingdon was the base for the local village of the same name in George Orwell's Animal Farm.
Families will enjoy nearby Drusillas Zoo, arguably the finest small zoo in the UK, and those with small children should also head for the hay barn at Middle Farm, for fun in the hay stacks and fab cake in the cafe. More mature guests might want to take in the wine tours at Rathfinny vineyard near Alfriston.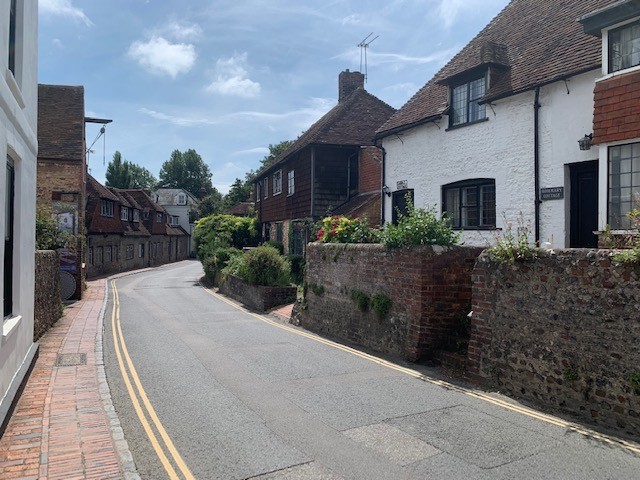 Alfriston Village
Check out Alfriston Village
Alfriston village offers all the traditional charm of a bygone era with narrow twisting roads and medieval style cottages.
From cosy tea-shops to elegant restaurants and friendly village pubs. Visit the Clergy House, the first property bought by the National Trust, St Andrew's Church, known locally as the Cathedral of the Downs and walk along the River Cuckmere.
Enjoy the high street, packed with medieval charm and architecture, and check out The Star, the 15th-century inn and now swanky hotel courtesy of the Olga and Alex Polizzi makeover.
Places to stay in the South Downs
We can provide you with the finest places to stay in the South Downs, including houses with swimming pools, dog-friendly country houses, riverside cottages and picturesque Little Friston Lodge and the chocolate-box pretty Pear Tree Cottage, with some of the finest views you can experience in East Sussex.
Alfriston, East Dean, Friston and Willingdon are also an excellent base for trips to Brighton.  This buzzing nearby town is an easy drive (around 30 minutes) or there is a direct bus between Eastbourne and Brighton, running as often as every 10 minutes.
Let us know what you are looking for and we can provide our recommendations on South Downs accommodation.
Book online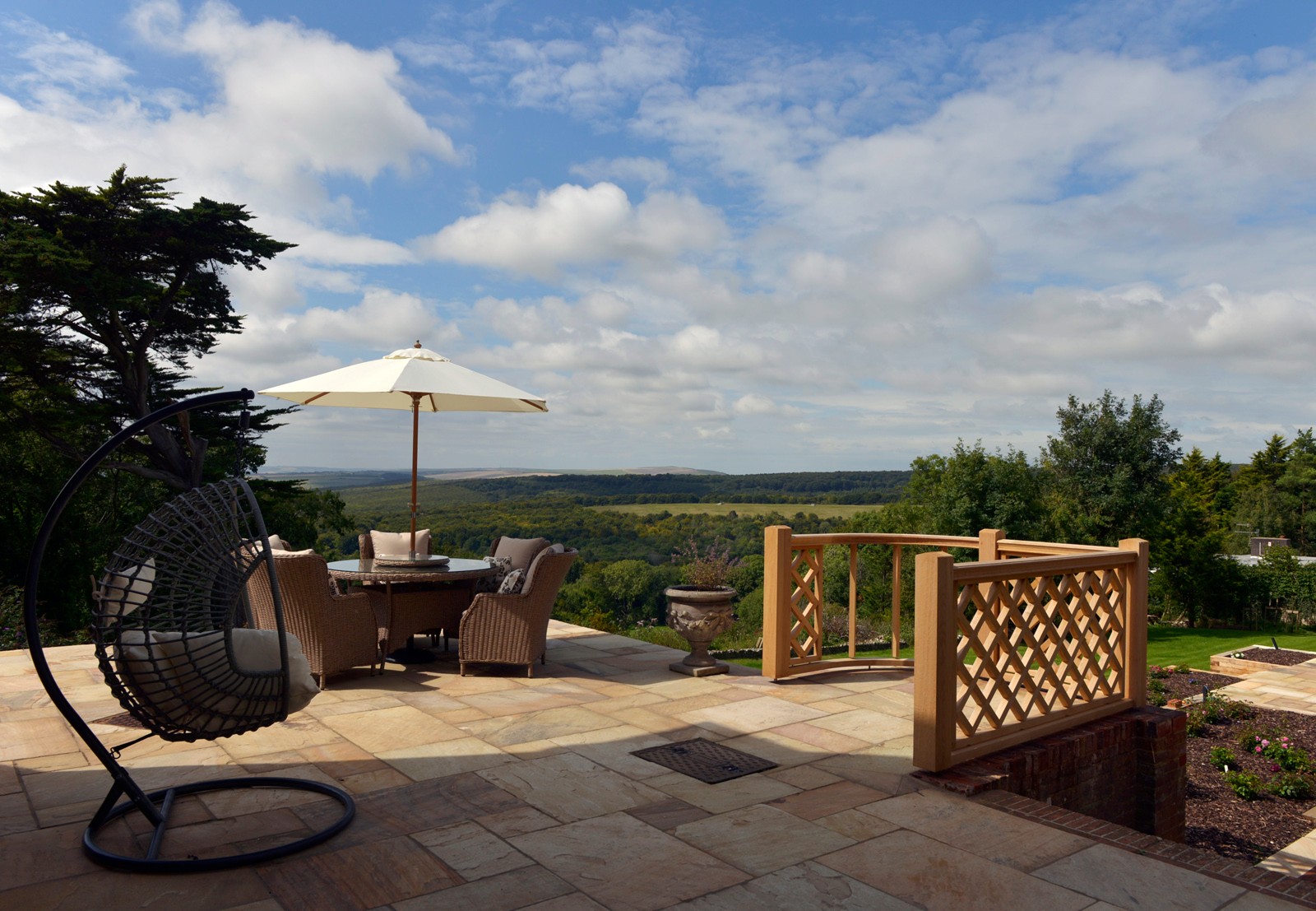 Friston church
Properties in South Downs
More destinations around Eastbourne