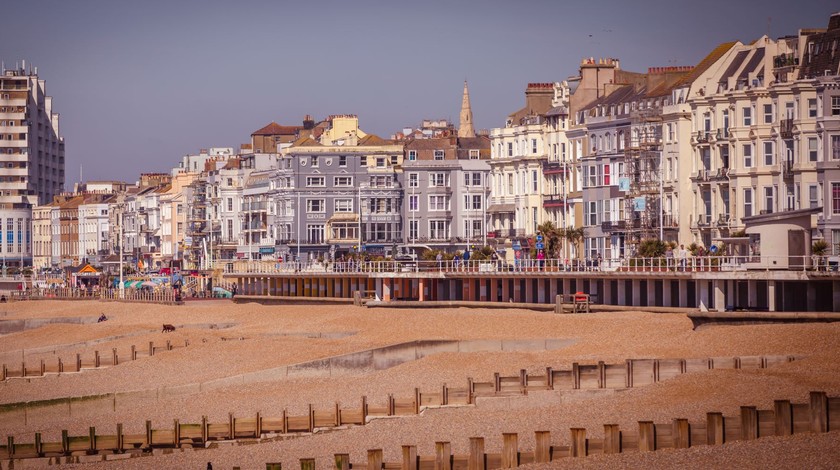 Holiday in St Leonards and Hastings
Dip your toes and stare out to sea or turn to marvel at the glorious Georgian architecture.
St Leonards-on-Sea and Hastings offer a captivating mix of contrasting themes which has captured the attention of many London escapees and others who have sought refuge from urban lives to be by the sea.
Expect a surprisingly cosmopolitan dynamism, artistic flair and some old-school charms. Ice cream on the promenade never goes out of fashion.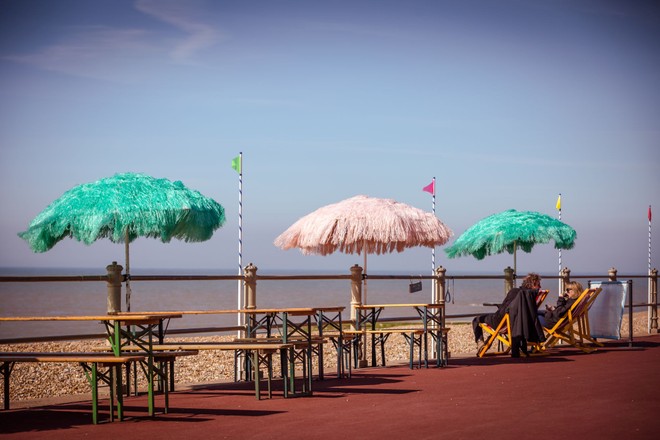 Hastings promenade
Explore St Leonards-on-Sea, Hastings & around
Hastings is linked by an enticing promenade which stretches from Old Town in the East, the bustling shopping in the town centre and through to the classical elegance and buzz of St Leonards in the West, with its galleries and museums, cafes and hipsters.
There are four beaches to choose from locally and with Camber Sands just along the coast you should think about our St Leonards holiday homes for your ultimate coastal retreat.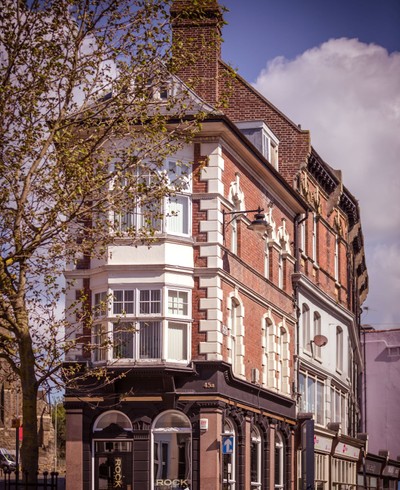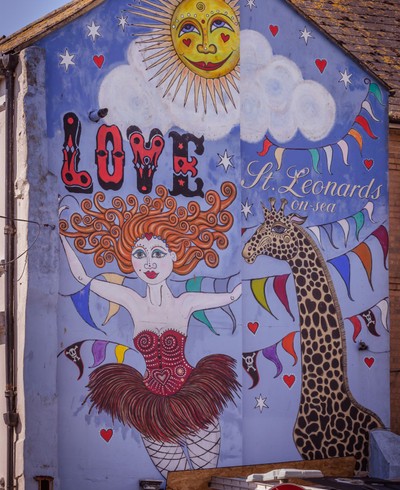 St Leonards has a dynamic artistic quarter.  Check out the stylish independent shops, barbers and cafes on Kings Road if you like an eclectic vibe.
Heist, is an indoor street market and Kino Teatr is St Leonards' oldest movie theatre and has been restored by Baker Mamonova Gallery and transformed into an independent Cinema, Arts Centre, Music Venue and Restaurant.
The Royal Pub is a welcoming, low-key and down-to-earth gastropub, occupying an historic corner site right opposite Warrior Square station and is well worth a visit in its own right.
Places to stay in St Leonards and Hastings
Funky delis and wine shops, an independent cinema and oyster bar, antique shops and cool cafes. Who wouldn't be drawn in?
Thankfully you can enjoy easy access to this fabulous seaside resort.  Transport links offer easy and regular services, with direct trains to London Victoria and London Bridge, Ashford International, Gatwick airport, Lewes and Brighton, meaning that a car isn't essential if you're looking to explore.
Check out our St Leonards properties – we hope you love them as much as us!
Book online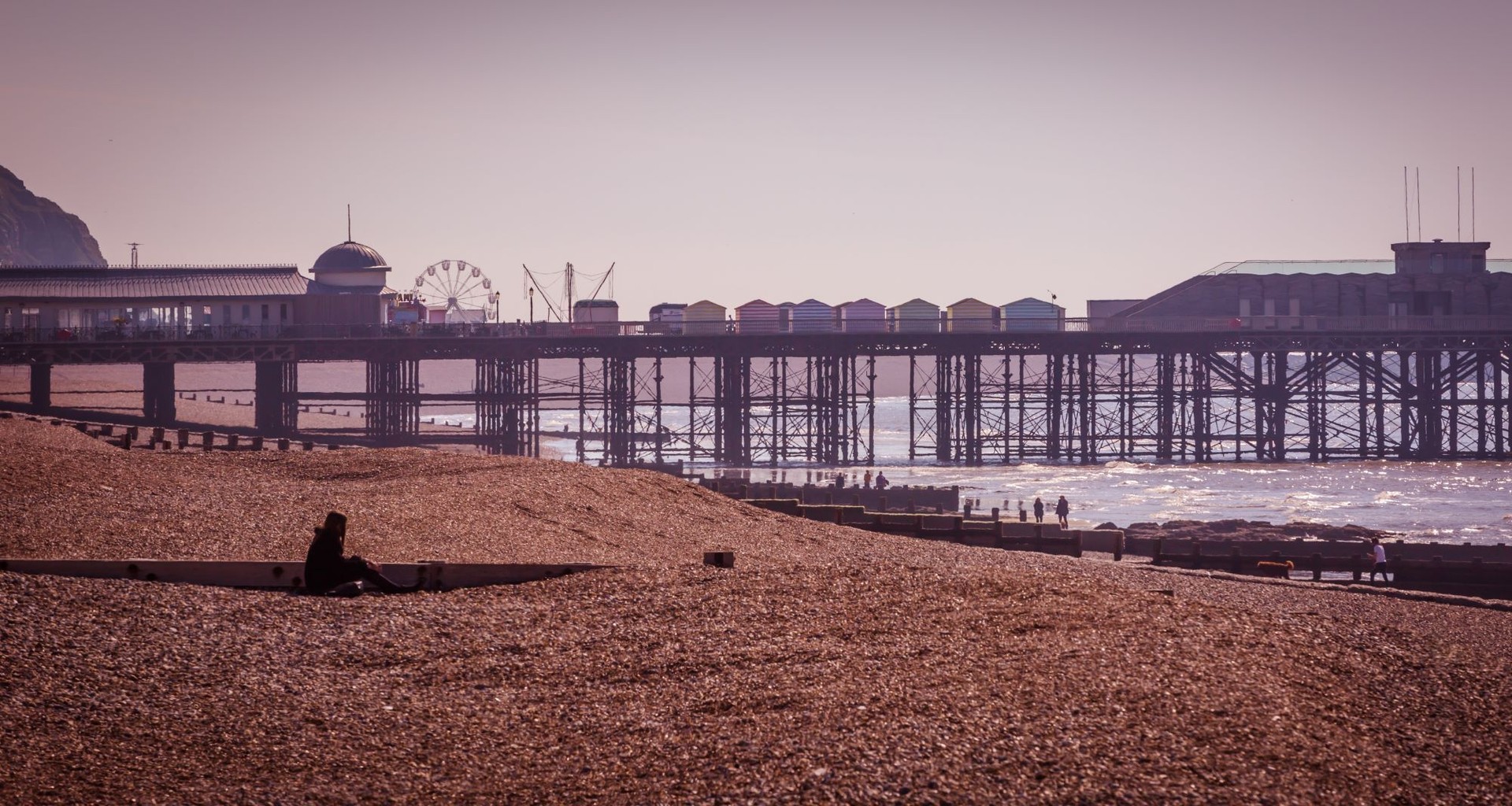 Hastings pier
Holiday rentals in St Leonards and Hastings
Do you already own holiday accommodation in St Leonards and Hastings? Or perhaps you are thinking about buying a second home in the area as your own holiday home and want to let it when you're not using it?
We'd be delighted to have an informal discussion with you about holiday letting in St Leonards and Hastings, either before you buy a property, with advice on locations or specific properties and on the best way to decorate and furnish it, or when you simply need help to let it.
Check out the benefits of holiday letting here.
Things to do in St Leonards and Hastings
Packed with historical sites and features and fine art – don't miss Hastings Castle and the Jerwood Gallery in Hastings and, of course, the iconic and award-winning Victorian pier.
Smugglers Adventure, a museum with atmospheric caverns, will reveal more of the local smuggling history and check out Teddy Tinkers, a vintage cave of treasures and don't even think about leaving town without some fish and chips followed by an ice cream.
Old Roar Gill is a nature reserve home to a host of rare flowers and birds, Dr Jekyll's is a cabaret bar in Hastings Old Town and the True Crime Museum details the shocking real-life tales of crimes and their punishment.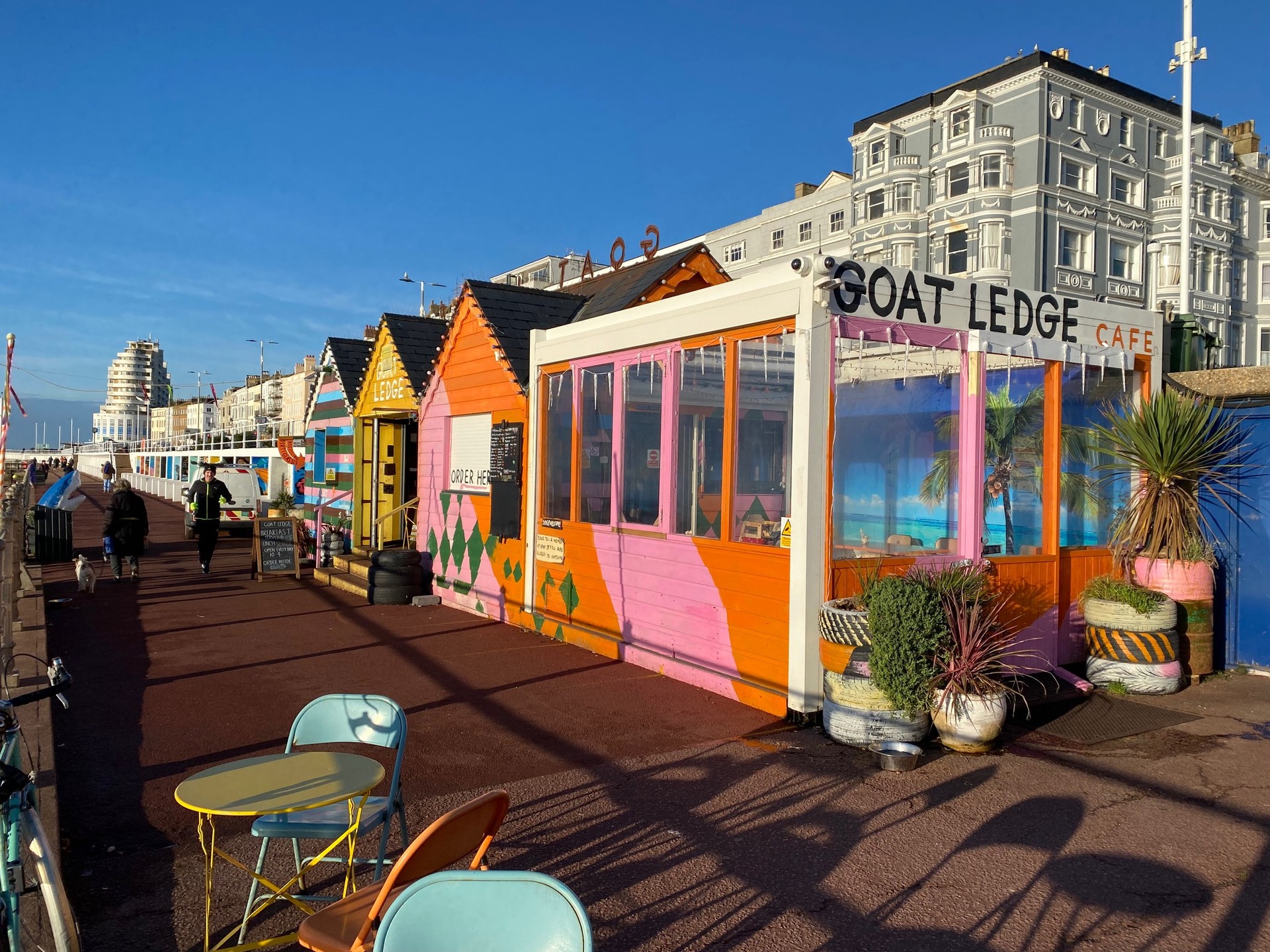 Goat ledge Cafe St Leonards
Properties in St Leonards & Hastings
More destinations around Eastbourne