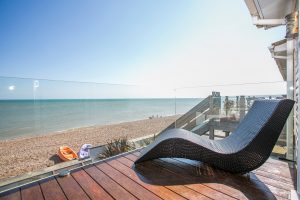 It's funny how friends of ours assume that we must be kicking out heels during January, perhaps enjoying an escape to the slopes or far-flung tropical island after the rigours of the festive frenzy. Oh no, we've been tracking down the best holiday properties in Eastbourne, bringing on board some sensation treats!
It's just as well that we are selectively taking on more of the finest apartments and houses locally as the phones have been ringing hot and email enquiries whizzing in, and we'd hate to disappoint you.
Eastbourne continues to flourish – the £70m extension and upgrade of the Arndale Centre, including a new cinema and range of new restaurants, is in full flow and primed to add a real focus for the town centre, whilst plans are in place to refurbish the Congress and Devonshire Park theatres and the Devonshire Park tennis centre (home to the prestigious AEGON pre-wimbledon championships) – so it's essential that appropriate accommodation is available for the inevitable increase in visitors.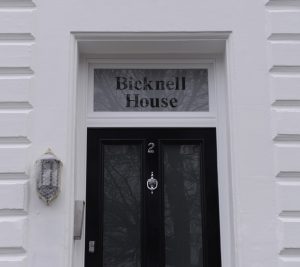 Recognising the demand from more discerning visitors we were approached by a London-based international developer who has created Bicknell House, a thoughtfully designed and elegantly finished collection of apartments within a period building in Central Eastbourne.
Imagine thick carpets, stylish artwork and contemporary feel for the perfect base from which to step out into the buzzing town centre.
Both immaculate holiday apartments offer two bedrooms, with the raised ground floor property providing space for up to three adults or a family of four, whilst the first floor apartment sleeps up to four adults.
Both apartments can be taken for a long weekend and prices start from just £325 for a 3-night break.
The owners of the perennially popular Holywell Hideaway have responded by creating Holywell Studio, which will launch from April this year.
Located literally moments from the South Downs in the rather genteel Meads village.
This brand new adults-only studio offers a glimpse of the sea from the private terrace and provides the perfect base from which to enjoy Bill Bryson's favourite walk along the Seven Sisters clifftops or perhaps try fossil-hunting at the foot of Beachy Head.
Prices start at just £300 per week which provides cracking value for such accommodation in a prime location.
Best Holiday Properties in Eastbourne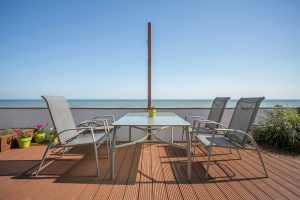 Here at Exclusively Eastbourne we have been offering the finest holiday places to stay since 2009, but we are still finding places to take our breath away!
Walking around The View for the first time, I was embarrassed to find myself unable to maintain eye contact with the owner, as my focus was constantly drawn to the jaw-dropping views from the 30-foot, floor-to-ceiling windows across the lounge, showcasing the practically invisible balustrade balcony and the sea beyond.
Set on a private beach in tranquil Normans Bay it feels completely detached from the hustle and bustle of modern life and yet it's within very easy reach of the facilities of Pevensey and six miles from Eastbourne., although I'll be surprised if you can be drawn away from the chaise longue by the window, which must represent the finest reading corner in England.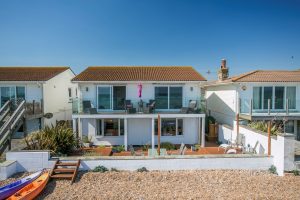 There are large, private gardens at the rear, stacks of parking and three bedrooms to sleep up to six people very comfortably so can I suggest that you quickly ring round your friends and family and work out when you can make it down here. Someone booked for a month last week and it's only available for a limited amount of time across the summer so be quick 🙂
If you need any advice on holiday properties around Eastbourne call us on +44 (0)1323 40 60 90 or check out availability here.