Over the 8 years we have been providing high quality holiday accommodation here at Exclusively Eastbourne, we've developed links with a select number of trusted contacts and occasionally share their helpful tips and details with owners should we feel that they offer real expertise and value.
This week Adrian Elliott, an Eastbourne-based expert at Executive Insurance Services, provides some helpful insights to make sure that holiday home owners get the most out of their insurance money and to check that they are covered correctly, specifically covering:
Why you need specialist holiday home insurance
Top 5 tips for holiday home owners
Local specialist insurance broker recommendations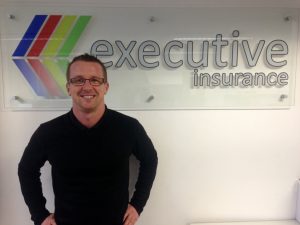 Adrian explains,
If you're a holiday homeowner in Eastbourne, have you stopped to consider whether your current second home insurance provides adequate cover?
Finding reputable holiday home insurance may not be the most thrilling New Year's Resolution you make this year, but it could be the one that saves you the most money and headaches.
Continue reading this article to find out more on the importance of specialist holiday home insurance, and the pitfalls of having inadequate cover. Also, the recommendation and services available from a local insurance broker right on your door step.
Why do I need holiday home insurance?
Eastbourne annually charms holiday goers; which is why this large seaside town is so popular with holiday homes.
As they are often left unoccupied for large periods, insurance companies view holiday homes as a bigger risk than a normal home.
You can't just buy a standard home insurance policy to cover a property that isn't your main home.
If you do not have the correct type of insurance policy, this could leave you in a difficult situation when it comes to making a claim.
Holiday homes can be prime targets for thieves and squatters.
Home owners will not always be around to spot any weather-related damage, such as loose roof tiles, frozen pipes or flood.
There is also further risk of damage if your home is let out to guests (even if they are friends and relatives.)
If your property is left vacant for more than 30 days, it is likely to be excluded from a standard home insurance policy.
Top 5 tips for holiday home owners
Make sure your windows and doors are secured and locked adequately:
If you are away from the property for any length of time, you don't want dodgy locks. 
Check your roof regularly:
You'll want your roof to be watertight if you plan to leave the property unoccupied especially during the winter.
Set your heating to come on for a short period at a set time every day:
This is something that is not often thought of when you are leaving a property vacant. However, some insurance companies will insist on it, as this is a good way to help prevent frozen pipes in the winter.
Install an alarm system:
This will deter most intruders.
Maintain your garden and exterior of the property:
Trimming your trees will reduce the threat of branches damaging your property during extreme weather. It could also convince potential squatters that the property is lived in.
Keep valuables out of sight
If you are away from the property for any length of time, you don't want to be attracting unwanted attention.
Adrian can be contacted via their website below or called directly on 01323 446490 for more details and advice on a bespoke holiday home policy

Executive Insurance Services Ltd – Your local specialist insurance broker based in Eastbourne –  www.execinsurance.co.uk/eastbourneholidaylets