The Covid 19 virus has brought fear, loss and anxiety across the globe and has hit the UK hard, particularly the holiday industry.
Here at Exclusively Eastbourne we have been working hard to navigate through this Coronavirus pandemic with a flexible approach to help our holiday home guests re-schedule reservations where possible, helping with documentation for claims through their travel insurance where not.
The owners of the holiday homes have also been hit hard, with a severe loss of income since Government guidelines do not see holidays as essential travel during the current lockdown.
Many of our home owners rely on mortgages to fund their second homes and since they have less money coming in it makes sense to reduce outgoings.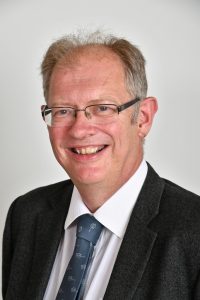 Holiday let mortgage expert, Mark Stallard from House and Holiday Home Mortgages has recently issued this briefing to help their Holiday Let customers work through the difficult current times.
If you, as a holiday home owner, need to suspend your mortgage payments then contact your lender via their website, or ask hello@hhhmortgages.com for a link or advice. Mark says "Don't ask for a payment holiday if you don't need it. At the end of the day, unpaid payments with interest are going to be added to the overall balance meaning a higher loan balance and a higher monthly repayment." But of course, the facility is there if you are struggling to pay the mortgage.
Have you checked that the mortgage deal you have on your Holiday Let (or main residence) is current and competitive. To give you an example, the difference on a £200,000 loan that has gone to a 4.75% variable rate and the 2.54% type of rate that could be achieved today is a saving of over £365 a month or over £4,400 a year! If you were offered over £4k of extra bookings, you would take them. (Please note these numbers are for guidance  use only and every case will be different.)
It is worth mentioning that the Holiday Let lenders are currently nervous but once customers start returning to your homes I am sure this will ease and normality will return. However, I think borrowers may have to be prepared for a tightening of criteria. For example, you may have to show at least months mortgage payments in a savings account. We know nothing specific but common sense tells us there will be changes so do all you can to prepare.
When did you last check that annual buildings insurance renewal was competitive and accurate for your property? It could be time to get a new quote.
Now might be a good time to do some future planning for the property. Will that extra bedroom or enlarged kitchen to make your holiday home even more rentable than it already is?
And finally, if your portfolio is in good shape and you are very good at what you do (of course you are!) there will be owners out there for whom this has all been too much and there just may be a bargain coming your way!
In conclusion, no question about Holiday Let Finance is silly. Every day we learn something new and lenders change their ways, so always feel free to pick up the phone 01453 887179 or email hello@hhhmortgages.com and we'd be delighted to help.
I hope these thoughts from Mark prove useful. We have also been highlighting other ways for our owners to reduce their costs:
With the recent reduction in the oil price, the energy generation companies are under pressure to come up with more competitive deals for gas and electricity deals. We personally use MoneySavingExpert to find the best deals and things are definitely getting cheaper. It's easy to switch supplier – all done in a matter of minutes online. This can be used for holiday homes, but also any other property you might have.

Broadband costs have also come down considerably – we also use the same website to regularly change our broadband supplier – there are deals out there right now for standard broadband for just £13 per month and fibre broadband for just £15.66 a month. You can also bundle your TV in with it to get some cracking deals – see https://www.moneysavingexpert.com/broadband/

Holiday let insurance – we have a good relationship with Adrian Elliott at independent Executive Insurance here in Eastbourne who knows the local market well and is very competitive. Boshers and Schofields are the big national players to talk with as well.
There is also the possibility to secure a grant from the government (a cash grant not a loan) – this is reliant on you having set up your property for business rates rather than council tax. It is a very simple and quick process – takes about 10 minutes and you could get the grant in a matter of days. See https://www.lewes-eastbourne.gov.uk/community/covid-19/help-for-businesses/small-business-grant-fund/ for more details and to apply.