I type this, gazing out over the garden, blossom effervescent against a bright blue sky and with a robin doing his very best to get noticed from the top of the holly bush.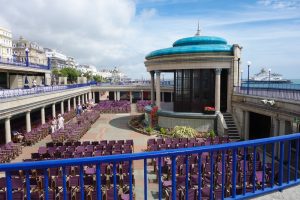 This should be a time for excitement and wonder for the year ahead in Eastbourne; excited guests calling to re-book their favourite holiday home on the beach, tennis fans sourcing the closest apartment to Devonshire Park for the pre-Wimbledon championship or the cast of the latest production at the Congress Theatre in need of self-catering accommodation.
But these are dark, unprecedented times and the incoming calls and emails are full of anxiety, frustration and sometimes anger, for bookings that cannot happen, weddings cancelled and holidays missed.
We're doing our very best to remain accessible and to look after our guests, our owners and the members of our small team here at Exclusively Eastbourne. Underpinning our actions is a desire to keep people safe and to follow evolving advice.
Government Advice on Coronavirus
Government rules on self-catering accommodation have tightened such that we can only accept key workers during the lockdown period or to provide emergency accommodation – for people, perhaps, whose homes have been flooded and they can't return to their main home. We also have non-UK residents who can't get home as their borders are closed.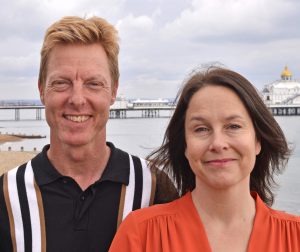 Despite us managing over 60 properties we are a tiny, family run business – it's just Sarah and I left here in the office at home, with Jacob, Sharon, Mike and Iwona coming back when the situation improves.
Sadly, we are simply unable to offer refunds for every booking cancelled by guests – we can't be your insurance of first resort. We ask that you utilise travel insurance if you wish to cancel a booking and we are more than happy to provide supporting documentation. It's why, on every booking we receive, we always recommend to our guests that they take out appropriate insurance.
Update: 1st May: Here's an interesting article in The Guardian on why holiday home owners are not providing refunds.
Deferring Bookings to Visit Eastbourne Later
Where possible we look to re-schedule guest bookings to a later date this year, but fully understand the inconvenience of a holiday being cancelled and having to wait such a long time to enjoy it. However, the impact on our business is that we are providing the equivalent of two holidays for the price of one.
Keeping our Guests Safe
Our housekeeping team is fastidious at the best of times, but you'll be relieved to hear that they're hitting new levels to minimise risks to both guests and themselves right now. Properties are thoroughly cleaned and disinfected during changeovers, including any communal areas in apartment buildings, and bookings are spaced out to further mitigate risks.
Despite feeling counter to our normal service levels we have sought to provide contact-free check-ins through the use of keysafes where possible. Clearly, we provide an in-depth package of information for each property and locality prior to arrival, with additional depth provided in an information folder at each place. We remain available, as ever, through calls, emails and Live Chat on our website.
Impact on our Holiday Home Owners
Just as for our guests, these are desperately worrying times for the owners of our holiday homes, many of whom rely on the income they provide. Our owners are everyday individuals and not giant corporates, and they have sought to be open, flexible helpful whenever they can.
Impact on Eastbourne
It's an eerie experience in Eastboune right now.
To relieve cabin fever and embracing Boris' advice from the early days of the crisis we headed out for a family bike ride yesterday. Cycling along the empty promenade, via empty roads and with birdsong in the air, in other times it would have been pure joy. But in this parallel context everything is somehow a bit skew-whiff.
I trust you remain well but if there is any way we can help with information or advice on a current booking or to help shape your thoughts for a future stay email us info@exclusivelyeastbourne.co.uk, or call on +44 (0)1323 40 60 90