Many people choose Eastbourne as a destination for holidays and relaxation; for the beach, the natural beauty of the South Downs National Park and to escape busy, urban lives.
Here at Exclusively Eastbourne, we accommodate a truly international mix of families, couples and business travellers – and an important dynamic we understand is the choice of Eastbourne as a base to learn English at a language school.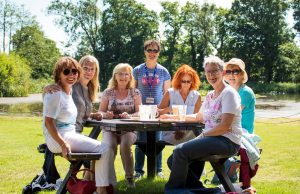 Every year 550, 000 people come to learn English in the UK – it makes perfect sense to study English with experienced, qualified teachers, to practice every day with other students and be exposed to 'real' English, with accents and regional dialects to increase confidence and improve fluency in real-life situations.
Talking with our international guests it's clear that they enjoy the immersive experience of living and studying English here, hearing English everyday inside and outside the classroom.
It is also apparent that our visitors appreciate much more than the chance to improve their language skills –  The UK has culture for every taste – From Shakespeare to Harry Potter, Sherlock Holmes to Games of Thrones, The Beatles to One Direction. You can visit fascinating museums, famous filming locations or see live music and theatre at our cultural institutions.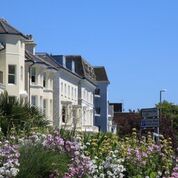 There are a number of English language schools in Eastbourne and we have long recognised The English Language Centre (formerly ESOE) as a centre of excellence.
Their quality was confirmed in their recent British Council inspection where they achieved 13 out of 15 overall areas of strength, ranking them in the top 5% of language schools in the UK according to EL Gazette's listings.
They're a not-for-profit organisation and having met with and dealt with them over many years it's clear that they really strive for excellence of teaching and have a genuine commitment for respect and integrity.
The 'Fifty-Plus' course has certainly proven popular with our guests, designed for mature students to build their confidence in practising English, whilst allowing them to enjoy the beautiful South East of Britain with an extensive programme of visits, activities and excursions.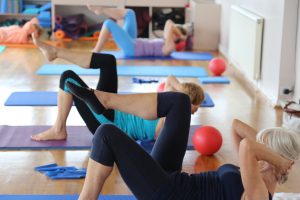 The two-week course offers morning English lessons backed by three half-day events and one full-day excursion every week. Who wouldn't enjoy a cream tea, game of bowls, tours of Sussex villages or croquet at nearby Saffrons??
Of course, our aim is to provide self catering accommodation in Eastbourne perfectly located for an easy stroll into school each day – we have a broad range of high quality properties ranging from one-bedroom apartments ideal for a couple through to grand family homes with up to 8 bedrooms.
As ever with all-things-Eastbourne we'd be delighted to talk you through your requirements so email us info@exclusivelyeastbourne.co.uk, or call on+44 (0)1323 40 60 90
Come and learn English in Eastbourne 🙂