Imagine 5 acres of grounds in idyllic Sussex countryside, with woodland beckoning beyond.
Chickens, geese and ducks pottering around outside and the first cuckoo of the Spring making themselves heard above the crackling wood stove in the lounge.
City life seems a long, long way away.
We've just taken on delightful Newick Cottage; 2-bedroom holiday accommodation in a gloriously unspoilt village, just 10 minutes from Lewes, complete with countryside pubs and a renowned Tandoori (I know, why in a countryside village? But it just works!) and access to all that is good about our Green and Pleasant Land.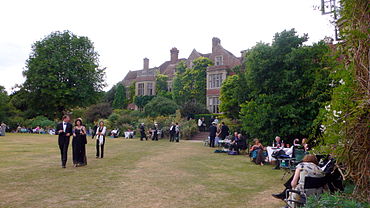 If you can break the children away from another egg hunt in the garden, perhaps you'll discover Bluebell Railway (with steam trains operating on a heritage line), have a flutter on the horses at Plumpton Races and spend the winnings on a new frock for the Glyndebourne Opera Festival, all within easy reach.
You'll need at least a week to take in the sights – the well-heeled market town of Lewes, complete with medieval castle, innumerable bookshops and indulgent cafes, deserves a couple of days, together with a large empty boot in the car to store all the antiques you've picked up along the high street.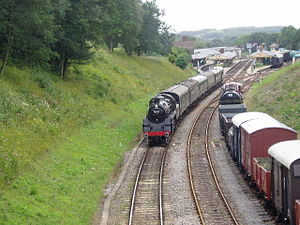 Walk off the cake by hiking sections of the South Downs Way or amble along the River Ouse, with a bank-side brewery tour of Harveys, to appreciate the local ale.
And then sleep it all off, back in your cosy cabin, watching (wild)life go by.
Call Carl or Sarah at Exclusively Eastbourne Holiday Homes for more information on 01323 722774 and to book your break in the country.