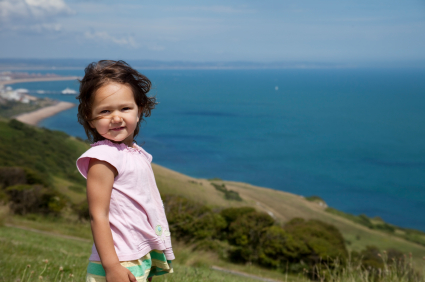 Cheap family holidays can be quite hard to find these days. Most people choose to travel to the other side of the world in search for the perfect getaway anyway and rack up costs seeking that which can be found a lot closer to home. From Cornwall to the Isle of White we forsake perfect family holiday spots. Eastbourne is perhaps the best example of such folly. Ideal for families with young children, a trip to Eastbourne will provide many with a delightful time.
Here are just some of the things you can do in Eastbourne.
Helen Garden
An exquisitely laid garden is perched on the top of a cliff, towering beautifully above the sea. An 18 hole putting course makes it even more attractive to golf lovers.

Sussex Voyages
Sussex Voyages should be included on every Eastbourne holiday guide. Suitable for all ages and therefore ideal for a family trip out, Sussex Voyages offers a variety of boat trips heading to Beachy Head, the Seven Sisters and the Royal Sovereign Light Tower.
Redoubt Fortress
This fortress homes the largest military museum in the South East. Built in Napoleonic style, if the building itself isn?t a must see, than what?s inside surely is.
Eastbourne Bandstand
With a unique semi-circular design and blue domed roof, the Eastbourne Bandstand hosts an array of vibrant concerts. Of these are the infamous tribute acts for some of the greatest musicians to have graced our planet.
Ride & Joy
If you like quad bikes ? and let?s be honest, who doesn?t ? then you?ll love Eastbourne?s Ride & Joy attraction. This attraction will allow you to ride quad bikes along the sea front. Don?t worry though, there?s no risk of you falling in!
Historical Significance
Eastbourne also holds great historical importance, due to its involvement in the 1066 Battle of Hastings. Close in proximity to where the battle took place; there are a number of sites to thus be viewed, such as Battle and Pevensey. If that wasn?t enough, a complete educational family trip can always be made with the short journey to? none other than Hastings itself.
Thus it?s no wonder that with a combination of breathtaking scenery, historical monuments and family filled fun, Eastbourne is a true British must-visit.