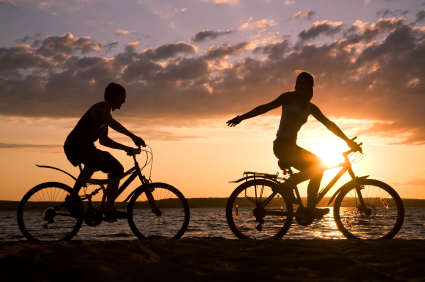 4.9 million people visit Eastbourne every year, many on holiday for a few days or a week or two. But our experience suggests that an increasing number are choosing Eastbourne as a permanent base.
What's not to like about the sunny climate, the breathtaking scenery of the South Downs National Park, vibrant cultural scene and all-round value-for-money?
Whilst we receive many guests who use Exclusively Eastbourne's high quality accommodation as holiday rentals, some are in full-on house-hunting mode.
Recent research by Savilles, the estate agent, has revealed that commuters can save a colossal £129,00 by moving from Lewes to Eastbourne. Whilst rail times to London increase by a mere 16 minutes, the average cost of a home is almost £130k cheaper in our coastal town compared to Lewes.
Others are in the earlier stages of research and need a week or two to sample the delights of the town at a leisurely pace to get a view of reality that a day-trip can never provide.

Many people also require short-term rental accommodation for up to a few months, perhaps between house sale and purchase or during renovations, and do not want to be tied into a six-month contract, with all the associated hassles of signing up to utility bills and council tax.
Given that our properties are all based in the most desirable areas of the town they do provide immediate access to where many would choose to live and we do look to provide flexibility when it comes to length of stay.
During quieter times of the year rentals can be for just a few days whilst during the summer months a week-long period is the usual length of stay. However, many stay at our holiday accommodation for considerable periods of time and even rent for the whole summer as they seek to avoid the extreme temperatures back home.
Even during peak periods we look to offer daily self-catering accommodation through our sister company, The Guesthouse East, and their award-winning accommodation in Eastbourne.
So, irrespective of the rental length you require for a holiday or perhaps a research trip for a permanent move to Eastbourne call Carl or Sarah on +44 (0)1323 722774 or email info@exclusivelyeastbourne.co.uk for details on any of our properties or indeed for advice on Eastbourne and all that it offers.