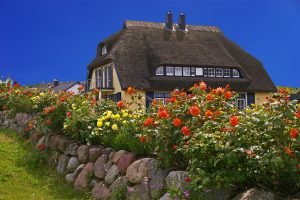 Here at Exclusively Eastbourne, we try to give honest and helpful support behind holiday home rentals – for guests, for owners and also for those who dream of making a purchase.
This month Mark Stallard, the principle of House and Holiday Home Mortgages, provides his thoughts on how best to approach the finance and secure mortgages for holiday homes:
"No doubt, as families gathered together over the holiday period, plans were hatched and holidaying ideas muted.
Drones, real or not, appearing over airport skies and concern over our future relationships with European countries may well be encouraging people to think that buying and staying in good old Blighty is not such a bad idea.
Mortgages for Holiday Homes
But is it easy to buy a Holiday Let? Do I need to be earning a large sum of money? Surely its just a Buy-to-let home wearing different trousers?
So, let us bust some myths and get some facts on paper. The obvious one to kick off. Any property purchase will mean a fairly substantial investment in time and money initially and over a long period property investment has for many proved a good investment but there were, are and will be property price blips and checks over a time. But let's move on.
Here are some questions I regularly get asked.
"How do I do know how much a lender will lend on a holiday let?"
You need to expect to have a 30% deposit on the Purchase Price. As an example, to borrow £200,000 you will need a gross income of £16000 from the let per annum or £1333 a month.  Most holiday letting lenders use an average of high, mid and low season rents over a 30-week period to come up with a figure. So lets say that your target property rents at £1000 a week high season, £800 a week mid-season and £600 a week low season. We can assume 30 weeks of £800 a week. That is £24000 a year and importantly more than £16000 above.  Hurdle no 1 overcome!
"Do I need to be earning from another income source?"
Basically, yes! In most cases a minimum income of £20,000 sole income or £30,000 joint income is needed.
"Have I had to have owned Buy-to-lets before?"
Simple answer. "No"
"What is the difference between a holiday home and holiday let?"
The former will be used by you and your family and friends mainly and rental income will not be taken into account, the latter is treated as a commercial enterprise and it's all about the rental earnings that are feasible.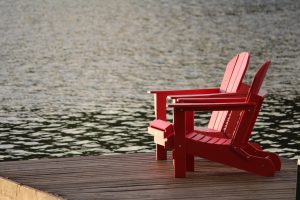 "Can I use my holiday let for our holiday and visits?"
Yes, of course. Your obligation is to pay back monthly the required mortgage payment to the lender. Most holiday let owners use their investment out of season. It's a good time to do those much-needed repairs and maintenance.
"Will I pay extra stamp duty tax on this purchase?
Yes, if you already own a property in the UK.
"Are there tax reliefs attached to owning a holiday let?"
Simple answer. Probably but do check with a property tax expert. So do speak to a specialist. The nice payroll accountant you know down the pub is probably not the right person to approach.
"I am a first-time buyer, will I get a mortgage on a holiday let?
In all honesty probably not. I am seeing an increasing number of lenders come into this space from the four that I worked with 3 years ago. Criteria requirements will change as competition gets more intense but lenders will remain cautious overall.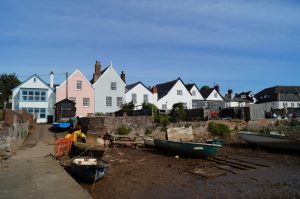 Many people I speak to try to buy properties they like, not properties that will rent well and without hassle. So, a property with no parking, but one you happen to like the decor might not be the answer. Again, use the advice of a trusted holiday letting agent, such as Exclusively Eastbourne. They book holiday makers in week after week. They know the properties that will work. There can be a fundamental difference between a house to let and a home you want to retire to.
You will need to get the property managed and cleaned for constant, regular change overs. Your tenants are not buy-to-let customers who will give you no trouble for 6 months or a year at a time. These customers want their holiday to be trouble free and luxurious so there is work to be done and management costs to pay but they should be well worth it when you review your annual return."
I do hope you found this useful – if you'd like more mortgage advice on holiday homes you can contact Mark on 01453 887179 or for broader advice on starting a holiday home email us here at info@exclusivelyeastbourne.co.uk