Since we live locally and have a real passion for Eastbourne and East Sussex, we are never short on ideas for things to do, places to see and ways to make the most of your precious time away.
This month our guest blogger is Jason Paterson (below), a personal trainer and soft tissue therapist, whose healing hands have worked many a wonder for members of the Exclusively Eastbourne team!
Perhaps this could be an alternative and invigorating activity to consider if you're feeling the strain of a busy lifestyle or have been spending too much time in front of a PC.
Jason explains,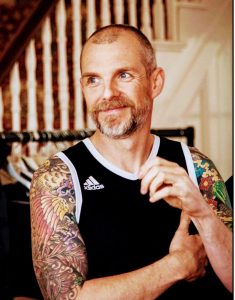 Sports & Remedial Massage Therapy is a clinical health profession that uses massage techniques to manipulate soft tissue. Its purposes include preventing and treating sport and non-sport related injuries, releasing muscle tension, reduction of  swelling and pain, and ultimately restores balance of the musculoskeletal system.
Massage Therapy is for everyone feeling the strain of everyday activities on their body – elite/hobby athletes, office workers, frequent flyers, pregnant women, those with minor soft tissue injuries, seeking general muscle management or post-surgery rehabilitation. It is, of course, also a great way to relax.
What techniques are used?
Besides muscle and joint assessments, I use a number of different treatment techniques from general massage, friction, Neuromuscular Technique (NMT), Soft Tissue Release (STR), Positional Release (PR), Muscle Energy Technique (MET) and Connective Tissue Release (CTR) to knead, friction, stretch and release muscles and trigger points. If appropriate for the problem, I also use kinesiology tape (RockTape) to elongate and support the treatment.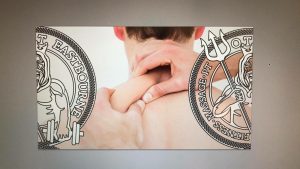 Massage has a direct positive effect on the skeletal, muscular, nervous, cardiovascular, lymphatic, digestive as well as respiratory system.
Some of the most important benefits include the following:
Increases joint mobility and range of movement, relieves muscular tightness, stiffness & spasms
Improves muscle tone and balance and reduces changes of injury
Increases blood circulation and deepens respiration
Reduces muscle fatigue and soreness, aids in reducing pain.
Testimonials are available www.otteastbourne.com
You can book a massage in the comfort of your holiday property or visit me in Meads. To book an appointment, assessment or to discuss your circumstances send a message or call me on 07980 339 864.
I look forward to helping you
Jason